To see what Bright Star Vision is about click below


Video by Ada BodJolle

Lillie M!

Around The World "L"

After 6 years teaching in Boston Public Schools, I'm traveling around the world for a year– or more! HOP ABOARD for Learning, Laughter, Liberty, Love, and Lots More… – Lillie

Read the Blog from Sogakope, Ghana!
For the blog, click => here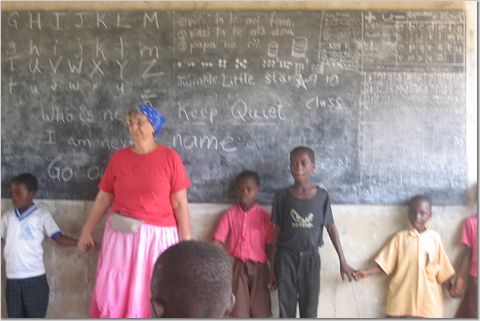 The 8th Annual Bright Star Vision Benefit will be held:
Date: March 2, 2013
Time: 6:00 PM – 10:00 PM
Location:
Friends Meeting House
144 South Quaker Lane
West Hartford, CT
Suggested donation: $25.00
Nobody turned away for lack of funds
Don't Keep Bright Star Vision a Secret! Invite Others!
Drumming by Mardea and the Danso Brothers
Spoken Word by MIRA the Dream Chaser
Special Guest speaker – The RTW Travel Blogger Lillie Marshal
"The Backpackin' Granny" by David M. Brown & Kevin Lamkins
Kid friendly activities by Hope Out Loud & Magic Margie
Bring a drum and join the drum circle
Wear African attire if you want to
Silent Auction – Ghanaian artifacts & Ghanaian beads & more
Proceeds to benefit our motivation recognition and educational programs in the Volta Region sponsored by Youth Creating Change of Ghana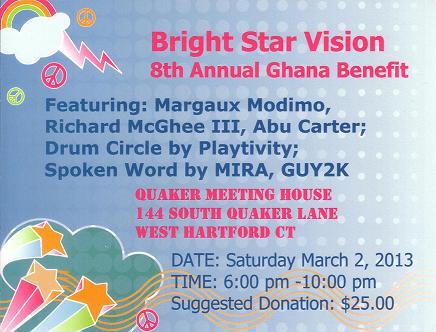 Bright Star Vision is a grassroots support organization based in West Hartford, CT that focuses on helping the Village of Dalive in Ghana, West Africa. We are currently working on several projects relating to education, health, and water. Please visit some of our other pages to learn more about what we do and how you might be able to help us in our vision.
PURPOSE STATEMENT: Bright Star Vision is a secular grassroots organizations whose purpose is to create a world in which children are free from harm and disease, they are educated, confident and motivated; a world in which every child has clean water, food in their stomach, shoes on their feet, a smile on their face, and joy in their heart. This is who we are. This is what you can count on.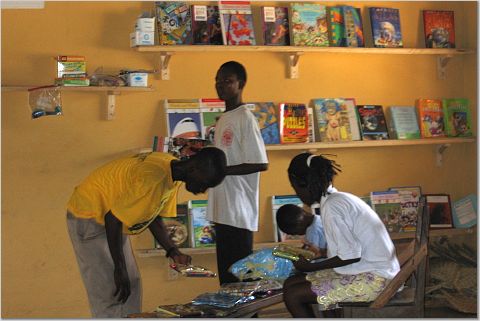 Children from Dalive Village in the newly built library in 2005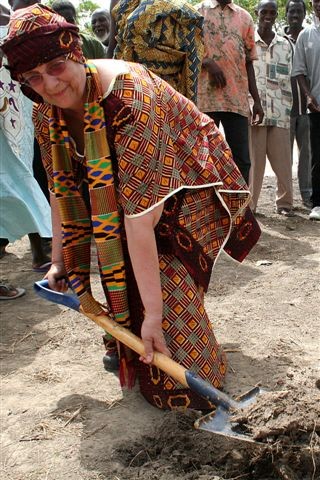 Marla (founder) at the ground breaking ceremony for
the Bright Star Kindergarten – 2007
---

See the "beaming" Marla in Ghana standing in front where the villagers had the groundbreaking for the new kindergarten!
---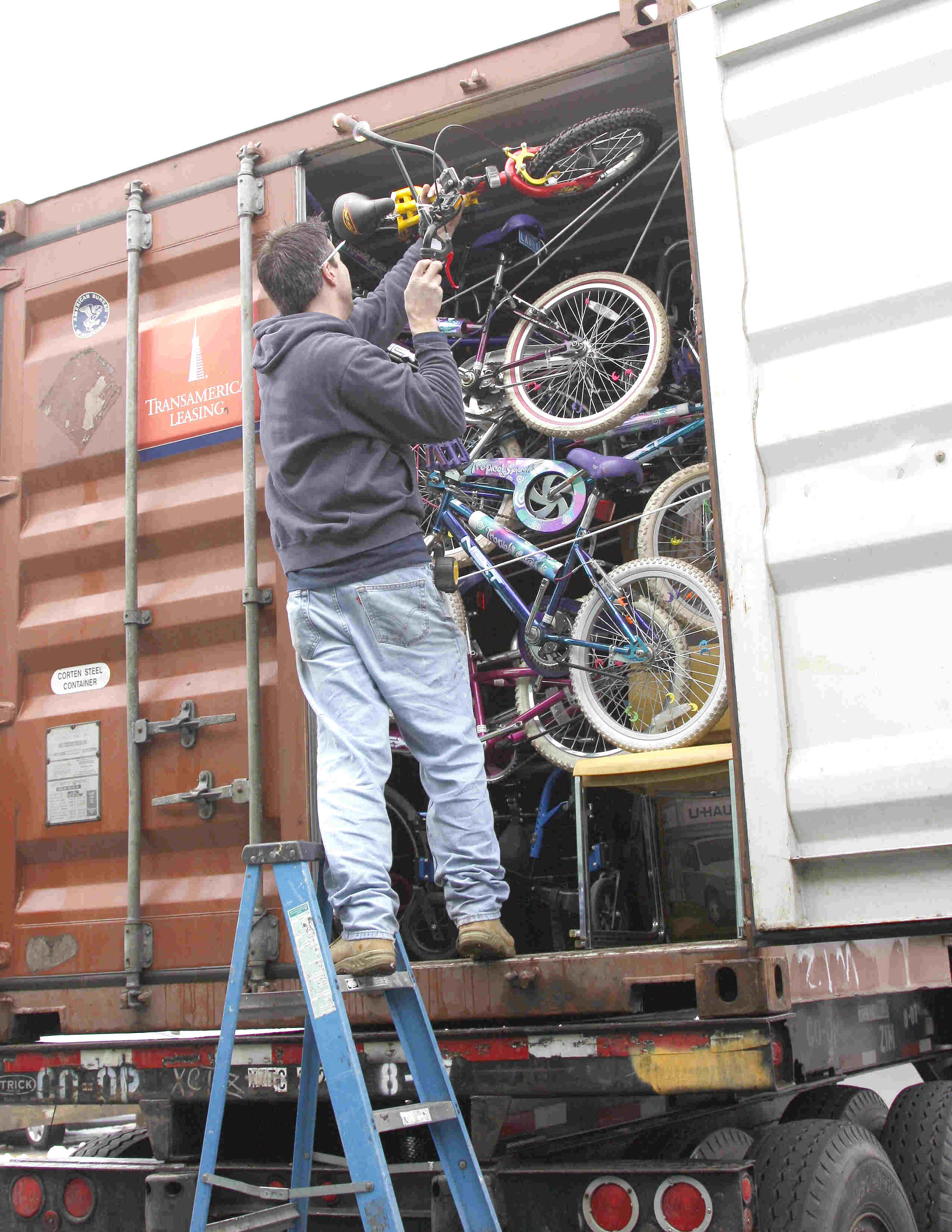 Loading bicycles into the shipping container in 2008
---
You may contact us at:
brightstarvision@sbcglobal.net
or
860-324-0461
TO DONATE:
Make checks payable to:
"Sister Cities International of Hartford"
(with a memo line for "Bright Star Vision")

TO DONATE:
Make checks payable to:
Bright Star Vision
PO Box 230182
Old State House Station
60 State Street
Hartford, CT 06123